Books and eBooks

A free eBook service for valid library card holders.
MORE library card holders can access 46 popular magazines. Flipster offers current and back issues of online magazines.
Download audiobooks, eBooks, and videos directly to your computer or for use with a variety of devices, including iPhones, iPads, Android devices, Nooks, Kindles, and more.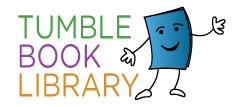 TumbleBookLibrary is a curated database of children's e-books, available by subscription to Elementary Schools and Public Libraries around the world.
WISCAT is  combined catalog of Wisconsin libraries that contains seven million titles and more than 32 million holdings–books, videos etc.–from over 1,200 Wisconsin libraries. If you didn't find it in MORE, then search WISCAT.  Contact your library to place a hold.
Community Resources
Community Information Database
General Research Resources

Resources for Youth and Students from BadgerLink




High School Resources




Other Resources for Youth & Students

College Resources for Students with Disabilities
Best Colleges       Overview of college resources for students with disabilities.
Online Learning
Lynda.com has thousands of instructional videos and self-paced courses in the areas of software, design, management, marketing, and creativity, and more! Provided by IFLS.
Transparent Languages offers 100s of language options.  If you've been thinking of learning a new language, why not start today?  Transparent Languages will help you learn a new language by with core skill-building and  practices activities.
BadgerLink Learning Resources:
Business & Entrepreneurs
ReferenceUSA offers a wealth of information for entrepreneurs and small business owners, and so much more. Check it out today!
BadgerLink Business Resources
Genealogy and Research
Nancy L. Hawkinson Local History Room
Books, manuscripts, maps, microfilm, newspapers, school yearbooks, phone books, church books and local cemetery indexes for the City of Hudson, the St. Croix Valley, and St. Croix County.
Ancestry Library Edition (in-Library Use Only)
Digital, searchable images of U.S. federal census records with the digitized version of the popular ProQuest Genealogy & Local History collection and other valuable content. A BadgerLink resource.
Minnesota Historical Society's Genealogy Resources
The National Archives Genealogy Resources
Wisconsin Historical Society's Genealogy Resources
Job Seekers
Job Seeker       A collection of free resources recommended by Wisconsin public libraries.
Health & Wellness
PDR – Prescribers' Digital Reference
From BadgerLink:
Legal Resources
Wisconsin Court System eFile Forms
Manage Your Library Books


Library Elf helps you keep track of your library holds and due dates. You can keep track of one or more library accounts in one place and receive reminders and notification. Reminders are sent when you want them.
Reading Programs
1,000 Books Before Kindergarten
A nationwide challenge that encourages parents and caregivers to share stories and read aloud to their children.
SERVICES AVAILABLE AT THE LIBRARY
Computer / Internet Access
13 computers for public Internet access (one is in the Teen area).
Require a MORE library card for use.
Each individual may use the computers for 1 hour per day with an additional 1 hour when computers are available.
Black and white printing is 10 cents per page, color is 50 cents per page.
Microsoft Office 2013 available on all computers.
Copying and Scanning
2 self-service copiers available.
Letter (8.5 x 11), legal (8.5 x 14) and ledger (11 x 17) available.
Black and white copies are 10 cents per page and color copies (letter and legal only) are 50 cents per page.
Scanning to a flash drive/USB flash drive is available at no charge.
Faxing
Charge is 50 cents per page for receiving and sending.
No sending to international phone numbers.
We will hold received faxes for 7 days. After that, they will be shredded.
Tax Forms
A limited number of tax forms are available January-April.
Tax forms can be downloaded from the Internet. The cost to print is 10 cents a page.
Test Proctoring
Proctoring is available at the library.
WiFi
Free WiFi is available on both floors. The network name is "public library." No passwords are necessary since it is an open system.
EXPLORE OUR LIBRARY
FIND OUT WHAT'S IN OUR
iLABS